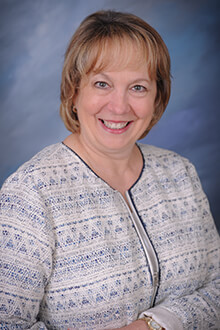 June 6, 2016

VERO BEACH, FLA. - In recognition of her exceptional leadership, The Florida District Exchange Clubs awarded Kim Prado with the President's Award during the organization's recent convention in Fort Walton Beach. Prado serves as District Treasurer for the organization and has garnered a reputation for her strong work ethic, integrity, attention to detail, and ensuring that her accounting practices are correct and audited on a regular basis.
In addition, she serves as a leader and mentor for Pathfinders Youth Guidance EXCEL Club, a club that she chartered. During the convention, her EXCEL Club was recognized as the EXCEL Club of the Year.
"I recognized Kim with the President's Award due to her dedication to the cause, for being a string advocate for child abuse prevention, supporting Americanism events, recognizing youth in the community, and her countless volunteer hours serving on committees at the local, state, and national level with numerous charitable organizations," said Ron Garriga, Florida District Exchange-President 2015-2016. "Kim has compassion and love for others. She is a 'one of a kind' that gives and never wants recognition for herself. She goes "above and beyond" to serve!"
"Marine Bank could not ask for a better community ambassador," said Bill Penney, President and CEO of Marine Bank. "In addition to her responsibilities of managing a branch, Kim has developed and implemented a financial literacy program that has help hundreds of local residents ages 8 to 80 better understand personal financial management. Kim's commitment to our customers and the community is an impressive model for our team to follow."
About the National Exchange Clubs
Exchange, America's Service Club, is a group of men and women working together to make our communities better places to live through programs of service in Americanism, community service, youth activities, and its nationwide child abuse prevention project. For more information, please visit
www.floridadistrictexchange.org
.