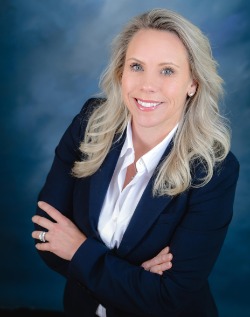 March 9, 2020
Marine Bank recently announced that career banker Kristina Moylan has joined the 23-year old institution as vice president and commercial loan officer. Moylan will have a dual role. She will also be a commercial broker for MB funding, the Bank's loan brokerage service, which assists businesses that are unable to secure a conventional bank loan.
With 26 years of experience, Moylan specializes in commercial lending, commercial real estate and healthcare lending. In her previous role as a physician practice banker, Moylan provided physicians, dentists and veterinarians with tailored business banking, lending and real estate financing solutions. Moylan specialized in financing buy-ins and buyouts at private practices and medical equipment financing. 
"Kristina's unique understanding of the healthcare industry and her ability to capitalize on changing market conditions that directly benefit our clients in the healthcare field will provide them with an opportunity to increase their profitability and improve their cash flow," said Bill Penney, president and CEO of Marine Bank & Trust. "Kristina will help keep the businesses that keep us physically healthy, financially healthy."
The addition of Moylan signals an expanded focus of Marine Bank to better serve our community through custom commercial lending options, robust treasury management solutions and special home mortgage offers. The expansion of the commercial lending team also solidifies the Bank's commitment to being a resource for the community's small businesses. In 2019, the Bank closed $50 million in commercial loans that assisted 132 small businesses grow and create new jobs.